Foreword
The history of LATA starts in 2007. After three consecutive editions organized in Tarragona, the 4th edition (LATA 2010) took place in Trier, Germany while the 5th edition was back in Tarragona. Now it is the time for a new place to host LATA 2012, this time we go to A Coruña, Galicia, Spain.
Table of contents
Contact information
LATA 2012
Research Group on Mathematical Linguistics
Rovira i Virgili University
Av. Catalunya, 35
43002 Tarragona, Spain
Phone: +34-977-559543
Fax: +34-977-558386
e-Mail: florentinalilica.voicu (at) urv.cat
LATA 2011 Picture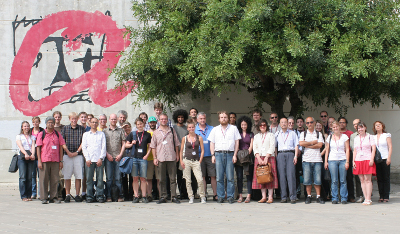 This is the group picture taken Friday, May 27, 2011.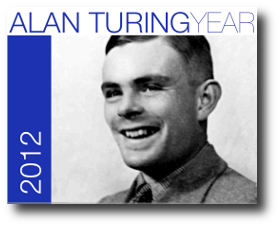 A centenary celebration of the life and work of Alan Turing. The tutorial sessions Around the Physical Church-Turing Thesis presented by Gilles Dowek on March 6 and 7 are dedicated to this event.
Proceedings
The volume of proceedings published by Springer in the series of Lecture Notes in Computer Science ( LNCS volume 7183) will be available by the time of the conference.
Important dates
Event announced: July 16, 2011
Paper submission: October 12, 2011 (23:59h, CET)
Notification of paper acceptance or rejection: November 21, 2011
Final version of the paper for the LNCS proceedings: November 28, 2011
Early registration: December 5, 2011
Late registration: February 24, 2012
Starting of the conference: March 5, 2012
Submission to the post-conference special issue: June 22, 2012
LATA links
Links of interest
The following events are taking place in Tarragona. TPNC2012, October 1-5, 2012, WSMBio2012, February 20-24, 2012, WSLST2012, January 23-27, 2012, FSFLA2011, October 31 - November 4, 2011 .
Quality check
Our web pages are interoperable. This document validates as XHTML 1.0 Strict and CSS level 2.1.
LATA 2012 Venue
LATA 2012 will take place in the Computer Science Faculty (Facultade de Informática) at the University of A Coruña. The Computer Science Faculty is located on the Campus de Elviña, outside of the city.



The address is:
Facultade de Informática s/n
15071, A Coruña, Spain
Phone: +34 981 16 70 00.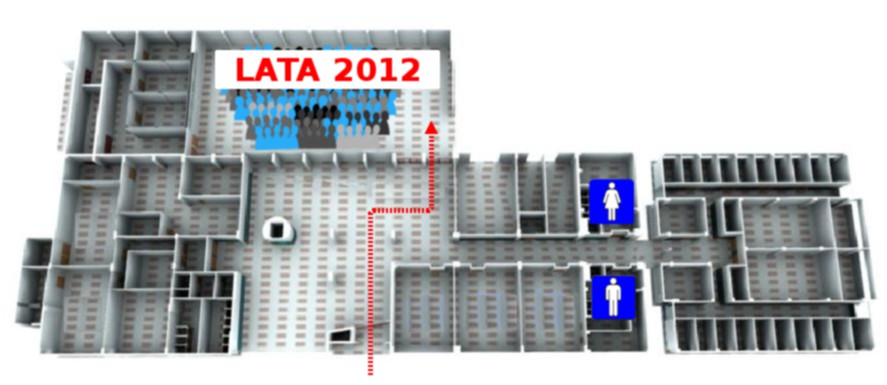 Faculty of Computer Science by bus
A special line of buses (called "E" and in the front panel of buses we see "E Universidad") runs from Plaza de Pontevedra to campus Elviña with a frequency of about 5 to 10 minutes and an uninterrupted schedule from 7:20 to 23:05 during working day. Saturdays there is a bus approximatively each 30-40 minutes. From Plaza de Pontevedra to campus Elviña it takes about 15-20 minutes to arrive. The route is shown in the following map. We ca see also the bus stops as well as the train station (Est. Ferrocarril) and the bus station (Est. Autobuses).
As there are several hotels near Plaza de Pontevedra, this could be the bus stop used by most LATA 2012 participants. In fact, Plaza de Pontevedra is the main hub for city buses, with several bus stops. In particular, the bus stop for line E (Universidad) is placed at Calle Juan Flórez 12, and to make easier the location of the stop, note that there is a Zara Home/Kids shop at this address.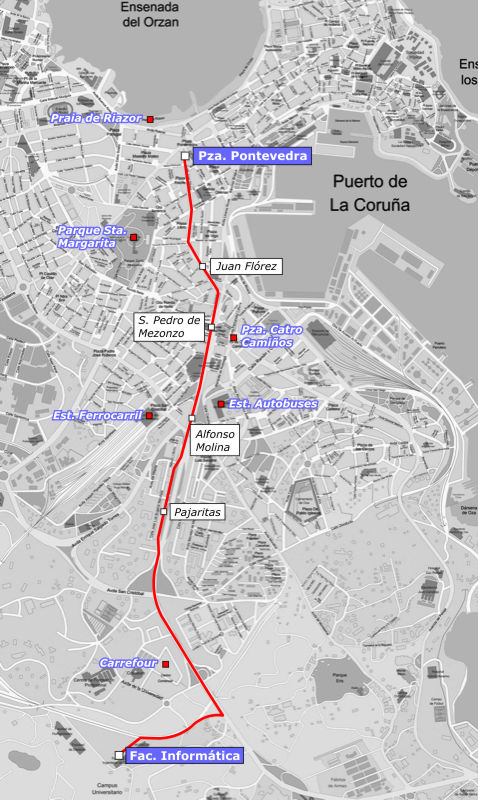 Contact Information : Bus Company - Avenida Gran Canaria s / n - Tel +34 981 250 100
More information about local buses here (Spanish pages).
Faculty of Computer Science by car
If you use a car, better to consult a route planner (like Michelin route planner) for instructions on how to reach the Faculty of Computer Science. There is also available information about times, tolls, etc. We give only several hints that could be useful. Most of the ways go through Ave. Alfonso Molina. If you come form outside of A Coruña, on the right side of the street you should see the following landmarks, the bridge for pedestrians (Paso Peonil) and the boat (Barquiño). After that we change the direction through Ave. Sant Cristóbal, following a common way for cars coming from A Coruña too. After Carrefour and Seat, we turn right and we follow the way to Campus de Elviña.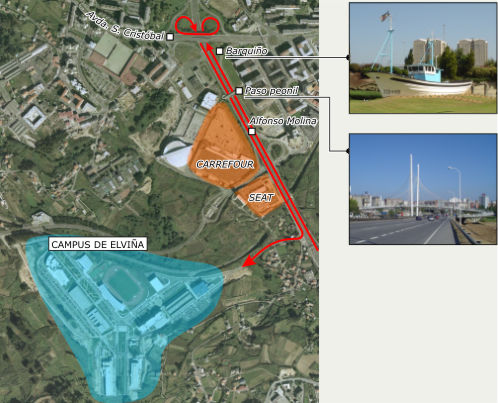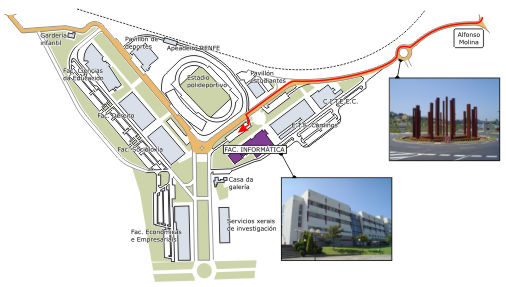 Acknowledgement
This page is using the information, some of the images and maps existing in the Faculty of Computer Science web page (Spanish version).