Foreword
The history of LATA starts in 2007. After three consecutive editions organized in Tarragona, the 4th edition (LATA 2010) took place in Trier, Germany while the 5th edition was back in Tarragona. Now it is the time for a new place to host LATA 2012, this time we go to A Coruña, Galicia, Spain.
Table of contents
Contact information
LATA 2012
Research Group on Mathematical Linguistics
Rovira i Virgili University
Av. Catalunya, 35
43002 Tarragona, Spain
Phone: +34-977-559543
Fax: +34-977-558386
e-Mail: florentinalilica.voicu (at) urv.cat
LATA 2011 Picture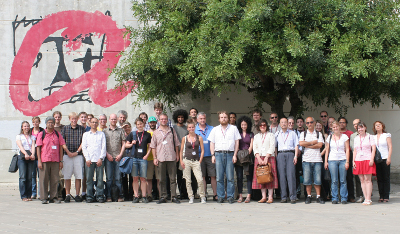 This is the group picture taken Friday, May 27, 2011.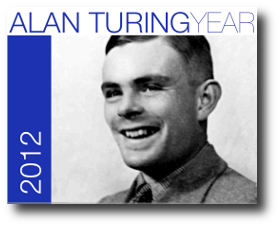 A centenary celebration of the life and work of Alan Turing. The tutorial sessions Around the Physical Church-Turing Thesis presented by Gilles Dowek on March 6 and 7 are dedicated to this event.
Proceedings
The volume of proceedings published by Springer in the series of Lecture Notes in Computer Science ( LNCS volume 7183) will be available by the time of the conference.
Important dates
Event announced: July 16, 2011
Paper submission: October 12, 2011 (23:59h, CET)
Notification of paper acceptance or rejection: November 21, 2011
Final version of the paper for the LNCS proceedings: November 28, 2011
Early registration: December 5, 2011
Late registration: February 24, 2012
Starting of the conference: March 5, 2012
Submission to the post-conference special issue: June 22, 2012
LATA links
Links of interest
The following events are taking place in Tarragona. TPNC2012, October 1-5, 2012, WSMBio2012, February 20-24, 2012, WSLST2012, January 23-27, 2012, FSFLA2011, October 31 - November 4, 2011 .
Quality check
Our web pages are interoperable. This document validates as XHTML 1.0 Strict and CSS level 2.1.