Big Data applications generically require the use of flexible, hence high-dimensional, statistical models to capture meaningful patterns in the data, and this usually leads to challenging non-linear and non-convex global optimization problems. The large data volume that must be handled further increases their difficult nature. This course will introduce methods from the field of computational swarm intelligence (SI), with the focus being on an in-depth presentation of Particle Swarm Optimization (PSO), that have proven useful in solving such optimization problems. PSO is a metaheuristic inspired by observations of cooperative behavior in multi-agent biological systems. It shows a remarkable robustness across a wide range of optimization problems, reducing the burden that is generally involved in tuning stochastic global optimization algorithms. The course will use concrete problems to illustrate the application of PSO to statistical regression and address practical issues that are often encountered in creating a successful implementation.
The following is a list of the main topics to be covered in the course.
None, as this is an introductory course. However, familiarity with basic probability theory and statistics will be a plus.
Soumya D. Mohanty, Professor of Physics at UTRGV, completed his PhD degree in 1997 at the Inter-University Center for Astronomy and Astrophysics, India. He subsequently held post-doctoral positions at Northwestern University, Penn State, and the Max-Planck Institute for Gravitational Physics. He was also a visiting scholar with the LIGO project at Caltech. Mohanty's research has focused on solving some of the important data analysis challenges faced in the realization of Gravitational Wave (GW) astronomy across all observational frequency bands. These include semi-parametric regression of very weak signals in noisy data, high-dimensional non-linear parametric regression, time series classification, and analysis of data from large heterogeneous sensor arrays. His work has been funded by grants from the Research Corporation, the U.S. National Science Foundation, and NASA.
Sankar K. Pal


(Indian Statistical Institute) [introductory/advanced]


Machine Intelligence and Soft Granular Mining: Features, Applications and Challenges
Summary
The lecture has two parts. Beginning with the role of pattern recognition in data mining and machine intelligence, it describes the various components of granular computing (GrC), information granules, significance of fuzzy sets and rough sets in GrC and its relevance in mining large data sets. Uncertainty modelling in fuzzy-rough framework, including generalised entropy measures, concerning data analytics is emphasized.
The second part deals with some mining applications such as, video tracking in ambiguous situations, selection of genes and miRNAs in bioinformatics, and community detection, target set selection and link prediction in social networks. All these data possess Big data characteristics. Roles of different kinds of granules, f-information measures and rough lower approximation in mining are demonstrated. Significance of lower approximation for knowledge encoding in designing granular neural networks, estimating the object model in unsupervised tracking, and determining the probability of definite and doubtful regions in cancer classification is illustrated. Finally, the concept of perception granules in natural language understanding and the use of z-numbers in abstracting various semantic-precisiations are explained. New terms like generalized rough entropy, granular flow graph, rough filter, intuitionistic entropy, granular social network model, fuzzy-rough community, double bounded rough sets, and z*-numbers are defined.
Several examples are provided to explain the aforesaid concepts. The talk concludes mentioning the challenging issues and the future directions of research including the significance in computational theory of perception, natural computing and in granulated deep learning.
Pre-requisites
Knowledge of pattern recognition, fuzzy sets, rough sets, neural networks, data mining, probability theory
Short Bio
Sankar K. Pal received PhD degrees from Calcutta University and Imperial College, London. He joined the Indian Statistical Institute, Calcutta in 1975 as a CSIR-SRF where he became a full professor in 1987, a distinguished scientist in 1998, and the Director in 2005. He is currently an INSA Distinguished Professor Chair. He founded the Machine Intelligence Unit and the Center for Soft Computing Research at his Institute. He worked at Imperial College, London; UC Berkeley and UMD, College Park, the NASA JSC, Houston, Texas, and the US Naval Research Lab, Washington DC; served as a IEEE CS Distinguished visitor since 1987; and held several visiting positions in Italy, Poland, Hong Kong, and Australia. Fellows of IEEE, TWAS, IAPR, IFSA, and all four National Academies for Science/Engg. in India, he is a coauthor of 20 books and more than 400 research publications in the areas of pattern recognition, machine learning, image/video processing, data mining, web intelligence, soft computing, bioinformatics, and cognitive machines. He is/was on the editorial boards of 20 journals including some IEEE Transactions. Coveted national/ international awards received include: S.S. Bhatnagar Prize (India), Padma Shri (India), Khwarizmi International Award (Iran), and NASA Tech Brief Award (USA). Visited 45 countries as keynote /invited speaker.
---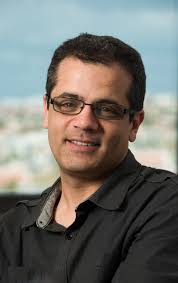 Lior Rokach


(Ben-Gurion University of the Negev) [introductory/advanced]


Ensemble Learning
Summary
Ensemble learning imitates our second nature to seek several opinions before making a crucial decision. The core principle is to weigh several individual models and combine them in order to reach a decision or prediction that is better than the one obtained by each of them separately. Researchers from various disciplines have explored the use of ensemble methods since the late seventies.
This short course aims to provide a methodical and coherent presentation of classical ensemble methods as well as extensions and novel approaches that were recently introduced. Along with algorithmic descriptions of each method, we will provide a description of the settings in which this method is applicable and the trade-offs incurred by using the method.
Syllabus
Decision tree learning, Introduction to Ensemble Learning, Random forest, Gradient boosting, Fusion methods, Error-correcting output codes, Ensemble diversity, Ensemble pruning, Bias-variance tradeoff, Combining deep learning with ensemble learning
Pre-requisites
Familiarity with probability theory, statistics, and algorithms will be assumed, at the level typically taught at the bachelor level in computer science or engineering programs. Basic understanding of machine learning and data mining would be helpful.
References
  Chen, Tianqi, and Carlos Guestrin. "Xgboost: A scalable tree boosting system." Proceedings of the 22nd ACM SIGKDD international conference on knowledge discovery and data mining. ACM, 2016.

Kuncheva, Ludmila I. Combining pattern classifiers: methods and algorithms. John Wiley & Sons, 2004.

Rokach, Lior, and Oded Z. Maimon. Data mining with decision trees: theory and applications. Second Edition. World Scientific, 2014.

Rokach, Lior. Pattern classification using ensemble methods. Vol. 75. World Scientific, 2010.

Rokach, Lior. Decision forest: Twenty years of research, Information Fusion 27, 111-125

Zhou, Zhi-Hua. Ensemble methods: foundations and algorithms. Chapman and Hall/CRC, 2012.
Short-Bio
Lior Rokach is a professor of data science at the Ben-Gurion University of the Negev, where he currently serves as the chair of the Department of Software and Information System Engineering. His research interests lie in the areas of Machine Learning, Big Data, Deep Learning and Data Mining and their applications. Prof. Rokach is the author of over 300 peer-reviewed papers in leading journals and conference proceedings. Rokach has authored several popular books in data science, including Data Mining with Decision Trees (1st edition, World Scientific Publishing, 2007, 2nd edition, World Scientific Publishing, 2015). He is also the editor of "The Data Mining and Knowledge Discovery Handbook" (1st edition, Springer, 2005; 2nd edition, 2010) and "Recommender Systems Handbook" (1st edition, Springer, 2011; 2nd edition, 2015). He currently serves as an editorial board member of ACM Transactions on Intelligent Systems and Technology (ACM TIST) and an area editor for Information Fusion (Elsevier).
---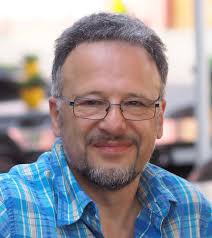 Michael Rosenblum


(University of Potsdam) [introductory/intermediate]


Synchronization Approach to Time Series Analysis
Summary
The course presents data analysis techniques based on the theory of coupled oscillators and aimed at reconstruction of the network structure and inference of nodes properties from observations. The approach assumes that the multi-variate time series under study are outputs of weakly-coupled self-sustained oscillators and that the signals are appropriate for phase estimation. Therefore, the course will begin with a short introduction into the theory of interacting oscillators and there synchronization. We will discuss effects of phase and frequency locking and illustrate them with numerous examples. Next, we will discuss how this ideas can be used in data analysis. The main idea is to infer a model for phase dynamics of the observed network. Hence, the first step is to estimate phases from time series, and this step will be discussed in details. Then we will proceed with an analysis of the phase model with the goal to obtain the strength of directed links and infer the network structure. Thus, our technique represents an approach to the connectivity problem, relevant for physiology, neuroscience, and other fields. We demonstrate that our technique provides effective phase connectivity which is close, though not identical to the structural one. However, for weak coupling we achieve a good separation between existing and non-existing connections. We also discuss how the frequencies and phase response curves of interacting units can be estimated. Next, we extend the approach to cover the case of pulse-coupled neuron-like units, where only times of spikes can be registered, so that the data represent point processes. We will also demonstrate how the inferred phase model can predict synchronisation domains in experiments.
Syllabus
Self-sustained oscillator. Forced and coupled oscillators, phase and frequency locking, synchronization domains. Model of phase dynamics.
Phase and its estimation from data. Hilbert Transform. Phase vs angle variable.
Strength of interaction. Synchronization indices (phase locking values).
Direction of interaction. Reconstruction and analysis of phase model for two interacting units.
Networks, structural and effective connectivity. Triplet analysis, true and spurious connections.
An example: cardio-respiratory interaction.
Case of pulse coupled oscillators.
Properties of nodes: natural frequencies, phase response curves.
References
A. Pikovsky, M. Rosenblum, and J. Kurths, Synchronization. A Universal Concept in Nonlinear Sciences, Cambridge University Press, 2001.
Pre-requisites
Basic knowledge of calculus and differential equations.
Short Bio
MICHAEL ROSENBLUM has been a research scientist and Professor in the Department of Physics and Astronomy, University of Potsdam, Germany, since 1997.
His main research areas are nonlinear dynamics, synchronization theory, and time series analysis, with application to biological systems. The most important results include description of phase synchronization of chaotic systems, analysis of complex collective dynamics in large networks of interacting oscillators, development of feedback techniques for control of collective synchrony in neuronal networks (as a model of deep brain stimulation of Parkinsonian patients), methods for reconstruction of oscillatory networks from observations, application of these methods to analysis of cardio-respiratory interaction in humans.
Michael Rosenblum studied physics at Moscow Pedagogical University, and went on to work in the Mechanical Engineering Research Institute of the USSR Academy of Sciences, where he was awarded a PhD in physics and mathematics. He was a Humboldt fellow in the Max-Planck research group on nonlinear dynamics, and a visiting scientist at Boston University. He is a co-author (with A. Pikovsky and J. Kurths) of the book "Synchronization. A Universal Concept in Nonlinear Sciences", Cambridge University Press, 2001 and has published over 100 peer-review publications.
Michael Rosenblum served as a member of the Editorial Board of Physical Review E, terms 2008-2013. Since 2014 he is an Editor of Chaos: Int. J. of Nonlinear Science. He was named an American Physical Society Outstanding Referee for 2015.
---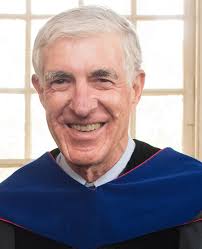 Hanan Samet


(University of Maryland) [introductory/intermediate]


Sorting in Space: Multidimensional, Spatial, and Metric Data Structures for Applications in Spatial and Spatio-textual Databases, Geographic Information Systems (GIS), and Location-based Services
Summary
The representation of multidimensional, spatial, and metric data is an important issue in applications of spatial and spatiotextual databases, geographic information systems (GIS), and location-based services. Recently, there has been much interest in hierarchical data structures such as quadtrees, octrees, and pyramids which are based on image hierarchies, as well methods that make use of bounding boxes which are based on object hierarchies. Their key advantage is that they provide a way to index into space. In fact, they are little more than multidimensional sorts. They are compact and depending on the nature of the spatial data they save space as well as time and also facilitate operations such as search.
We describe hierarchical representations of points, lines, collections of small rectangles, regions, surfaces, and volumes. For region data, we point out the dimension-reduction property of the region quadtree and octree. We also demonstrate how to use them for both raster and vector data. For metric data that does not lie in a vector space so that indexing is based simply on the distance between objects, we nreview various representations such as the vp-tree, gh-tree, and mb-tree. In particular, we demonstrate the close relationship between these representations and those designed for a vector space.
For all of the representations, we show how they can be used to compute nearest objects in an incremental fashion so that the number of objects need not be known in advance. The VASCO JAVA applet is presented that illustrates these methods (found at http://www.cs.umd.edu/~hjs/quadtree/index.html). They are also used in applications such as the SAND Internet Browser (found at http://www.cs.umd.edu/~brabec/sandjava).
The above has been in the context of the traditional geometric representation of spatial data, while in the final part we review the more recent textual representation which is used in location-based services where the key issue is that of resolving ambiguities. For example, does London'' correspond to the name of a person or a location, and if it corresponds to a location, which of the over 700 different instances ofLondon'' is it. The NewsStand system at newsstand.umiacs.umd.edu and the TwitterStand system at TwitterStand.umiacs.umd.edu system are examples. See also the cover article of the October 2014 issue of Communications of the ACM at http://tinyurl.com/newsstand-cacm or a cached version at http://www.cs.umd.edu/~hjs/pubs/cacm-newsstand.pdf and the accompanying video at https://vimeo.com/106352925
Syllabus
Introduction a. Sample queries b. Spatial Indexing c. Sorting approach d. Minimum bounding rectangles (e.g., R-tree) e. Disjoint cells (e.g., R+-tree, k-d-B-tree) f. Uniform grid g. Location-based queries vs: feature-based queries h. Region quadtree i. Dimension reduction j. Pyramid k. Region quadtrees vs: pyramids l. Space ordering methods

Points a. point quadtree b. MX quadtree c. PR quadtree d. k-d tree e. Bintree f. BSP tree

Lines a. Strip tree b. PM1 quadtree c. PM2 quadtree d. PM3 quadtree e. PMR quadtree

Rectangles and arbitrary objects a. MX-CIF quadtree b. Loose quadtree c. Partition fieldtree d. R-tree

Surfaces and Volumes a. Restricted quadtree b. Region octree c. PM octree

Metric Data a. vp-tree b. gh-tree c. mb-tree

Operations a. Incremental nearest object location b. Boolean set operations

Spatial Database Issues a. General issues b. Specific issues

Indexing for spatiotextual databases and location-based services delivered on platforms such as smart phones and tablets a. Incorporation of spatial synonyms in search engines b. Toponym recognition c. Toponym resolution d. Spatial reader scope e. Incorporation of spatiotemporal data f. System integration issues g. Demos of live systems on smart phones

Example systems a. SAND internet browser b. JAVA spatial data applets c. STEWARD d. NewsStand e. TwitterStand
References
H. Samet. ``Foundations of Multidimensional Data Structures.'' Morgan-Kaufmann, San Francisco, 2006.

H. Samet. ``A sorting approach to indexing spatial data.'' International Journal of Shape Modeling. 14(1):15--37, 28(4):517--580, June 2008.

G. R. Hjaltason and H. Samet. ``Index-driven similarity search in metric spaces.'' ACM Transactions on Database Systems, 28(4):517--580, December 2003.

G. R. Hjaltason and H. Samet. ``Distance browsing in spatial databases.'' ACM Transactions on Database Systems, 24(2):265--318, June 1999. Also Computer Science TR-3919, University of Maryland, College Park, MD.

G. R. Hjaltason and H. Samet. ``Ranking in spatial databases.'' In Advances in Spatial Databases --- 4th International Symposium, SSD'95, M. J. Egenhofer and J. R. Herring, eds., Portland, ME, August 1995, 83--95. Also Springer-Verlag Lecture Notes in Computer Science

H. Samet. ``Applications of Spatial Data Structures: Computer Graphics, Image Processing, and GIS.'' Addison-Wesley, Reading, MA,

H. Samet. ``The Design and Analysis of Spatial Data Structures.'' Addison-Wesley, Reading, MA, 1990.

C. Esperanca and H. Samet. ``Experience with SAND/Tcl: a scripting tool for spatial databases.'' Journal of Visual Languages and Computing, 13(2):229--255, April 2002.

H. Samet, H. Alborzi, F. Brabec, C. Esperanca, G. R. Hjaltason, F. Morgan, and E. Tanin. ``Use of the SAND spatial browser for digital government applications.'' Communications of the ACM, 46(1):63--66, January 2003.

B. Teitler, M. D. Lieberman, D. Panozzo, J. Sankaranarayanan, H. Samet, and J. Sperling. ``NewsStand: A new view on news.'' Proceedings of the 16th ACM SIGSPATIAL International Conference on Advances in Geographic Information Systems, Irvine, CA, November 2008, 144--153. SIGSPATIAL 10-Year Impact Award.

H. Samet, J. Sankaranarayanan, M. D. Lieberman, M. D. Adelfio, B. C. Fruin, J. M. Lotkowski, D. Panozzo, J. Sperling, and B. E. Teitler. ``Reading news with maps by exploiting spatial synonyms.'' Communications of the ACM, 57(10):64--77, October 2014.

J. Sankaranarayanan, H. Samet, B. Teitler, M. D. Lieberman, and J. Sperling. ``TwitterStand: News in tweets.'' Proceedings of the 17th ACM SIGSPATIAL International Conference on Advances in Geographic Information Systems, Seattle, WA, November 2009, 42--51.

M. D. Lieberman, H. Samet, and J. Sankaranarayanan. ``Geotagging with local lexicons to build indexes for textually-specified spatial data.'' Proceedings of the 26th IEEE International Conference on Data Engineering, Long Beach, CA, March 2010, 201--212.

M. D. Lieberman and H. Samet. ``Multifaceted Toponym Recognition for Streaming News.'' Proceedings of the ACM SIGIR Conference. Beijing, July 2011, 843--852.

M. D. Lieberman and H. Samet. ``Adaptive Context Features for Toponym Resolution in Streaming News.'' Proceedings of the ACM SIGIR Conference. Portland, OR, August 2012, 731--740.

M. D. Lieberman and H. Samet. Supporting Rapid Processing and Interactive Map-Based Exploration of Streaming News. Proceedings of the 20th ACM SIGSPATIAL International Conference on Advances in Geographic Information Systems. Redondo Beach, CA, November 2012, 179--188/

H. Samet, B. C. Fruin, and S. Nutanong. Duking it out at the smartphone mobile app mapping API corral: A}pple, G}oogle, and the competition. In Proceedings of the 1st ACM SIGSPATIAL International Workshop on Mobile Geographic Information Systems (MobiGIS 2012), Redondo Beach, CA, November 2012.

H. Samet, S. Nutanong, and B. C. Fruin. Dynamic presentation consistency issues in smartphone mapping apps. Communications of the ACM, 59(9):58--67, September 2016.

H. Samet, S. Nutanong, and B. C. Fruin. Static presentation consistency issues in smartphone mapping apps. Communications of the ACM, 59(5):88--98, May 2016.

Spatial Data Structure applets at; http://www.cs.umd.edu/~hjs/quadtree/index.html.
Pre-requistes
Practitioners working in the areas of big spatial data and spatial data science that involve spatial databases, geographic information systems, and location-based services will be given a different perspective on data structures found to be useful in most applications. Familiarity with computer terminology and some programming experience is needed to follow this course.
Short Bio
Hanan Samet (http://www.cs.umd.edu/~hjs/) is a Distinguished University Professor of Computer Science at the University of Maryland, College Park and is a member of the Institute for Computer Studies. He is also a member of the Computer Vision Laboratory at the Center for Automation Research where he leads a number of research projects on the use of hierarchical data structures for database applications, geographic information systems, computer graphics, computer vision, image processing, games, robotics, and search. He received the B.S. degree in engineering from UCLA, and the M.S. Degree in operations research and the M.S. and Ph.D. degrees in computer science from Stanford University. His doctoral dissertation dealt with proving the correctness of translations of LISP programs which was the first work in translation validation and the related concept of proof-carrying code. He is the author of the recent book Foundations of Multidimensional and Metric Data Structures'' (http://www.cs.umd.edu/~hjs/multidimensional-book-flyer.pdf) published by Morgan-Kaufmann, an imprint of Elsevier, in 2006, an award winner in the 2006 best book in Computer and Information Science competition of the Professional and Scholarly Publishers (PSP) Group of the American Publishers Association (AAP), and of the first two books on spatial data structuresDesign and Analysis of Spatial Data Structures'', and ``Applications of Spatial Data Structures: Computer Graphics, Image Processing, and GIS,'' both published by Addison-Wesley in 1990. He is the Founding Editor-In-Chief of the ACM Transactions on Spatial Algorithms and Systems (TSAS), the founding chair of ACM SIGSPATIAL, a recipient of a Science Foundation of Ireland (SFI) Walton Visitor Award at the Centre for Geocomputation at the National University of Ireland at Maynooth (NUIM), 2009 UCGIS Research Award, 2010 CMPS Board of Visitors Award at the University of Maryland, 2011 ACM Paris Kanellakis Theory and Practice Award, 2014 IEEE Computer Society Wallace McDowell Award, and a Fellow of the ACM, IEEE, AAAS, IAPR (International Association for Pattern Recognition), and UCGIS (University Consortium for Geographic Science). He received best paper awards in the 2007 Computers & Graphics Journal, the 2008 ACM SIGMOD and SIGSPATIAL ACMGIS Conferences, the 2012 SIGSPATIAL MobiGIS Workshop, and the 2013 SIGSPATIAL GIR Workshop, as well as a best demo award at the 2011 SIGSPATIAL ACMGIS'11 Conference. The 2008 ACM SIGSpATIAL ACMGIS best paper awared winner also received the SIGSPATIAL 10-Year Impact Award. His paper at the 2009 IEEE International Conference on Data Engineering (ICDE) was selected as one of the best papers for publication in the IEEE Transactions on Knowledge and Data Engineering. He was elected to the ACM Council as the Capitol Region Representative for the term 1989-1991, and is an ACM Distinguished Speaker.
---
Rory Smith


(Monash University) [intermediate/advanced]


Bayesian Inference: 18th century insight into 21st century data science
Summary
What is the statistically optimal way to detect and extract information from signals in noisy data? After detecting ensembles of signals, what can we learn about the population of all the signals? This course will address these questions using the language of Bayesian inference. After reviewing the basics of Bayes theorem, we will frame the problem of signal detection in terms of hypothesis testing and model selection. Extracting information from signals will be cast in terms of computing posterior density functions of signal parameters. After reviewing model selection and parameter estimation, the course will focus on practical methods. Specifically, we will implement sampling algorithms which we will use to perform model selection and parameter estimation on signals in synthetic data sets. Finally, we will ask what can be learned about the population properties of an ensemble of signals. This population-level inference will be studied as a hierarchical inference problem.
Syllabus
The basics of Bayesian inference
Parameter estimation, hypothesis testing and model selection
Sampling methods: MCMC and Nested Sampling
Illustrative examples: Detecting signals in noise using Bayesian inference
Illustrative examples: Performing parameter estimation to learn about a signal's properties
Hierarchical inference: Using "Hyper-parameter" estimation to learn about populations of signals
References
Probability Theory: The logic of Science, E.T. Jaynes, Cambridge University Press.
Nested sampling for general Bayesian computation, J. Skilling, Bayesian Analysis (2006).
For an overview of Markov Chain Monte Carlo (MCMC), see e.g. Bayesian Data Analysis, Andrew Gelman, Chapman & Hall.
For a practical implementation of MCMC, see e.g. emcee, D. Foreman-Mackey, https://dfm.io/emcee/current/
Pre-requisites
Basic probability theory, sampling, python and jupyter hub.
Short Bio
Dr. Rory Smith is a lecturer in physics at Monash University in Melbourne, Australia. In 2013-2017, he was a senior postdoctoral fellow at the California Institute of Technology, where he worked on searches for gravitational waves. Dr. Smith participated in the landmark first detection of gravitational waves for which the 2017 Nobel prize in physics was awarded. Dr. Smith's research focuses on detecting astrophysical gravitational-wave signals from black holes and neutron stars, and
extracting the rich astrophysical information encoded within to study the fundamental nature of spacetime.
---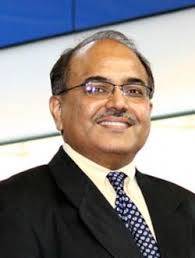 Jaideep Srivastava


(University of Minnesota) [intermediate]


Social Computing - Concepts and Applications
Summary
Social Computing is an emerging discipline, and just like any discipline at a nascent stage it can often mean different things to different people. However, there are three distinct threads that are emerging. First thread is often called Socio-Technical Systems, which focuses on building systems that allow large scale interactions of people, whether for a specific purpose or in general. Examples include social networks like Facebook and Google Plus, and Multi Player Online Games like World of Warcraft and Farmville. The second thread is often called Computational Social Science, whose goal is to use computing as an integral tool to push the research boundaries of various social and behavioral science disciplines, primarily Sociology, Economics, and Psychology. Third is the idea of solving problems of societal relevance using a combination of computing and humans. The three modules of this course are structured according to this description. The goal of this course is to discuss, in a tutorial manner, through case studies, and through discussion, what Social Computing is, where it is headed, and where is it taking us.
Syllabus
• Module 1: Socio-technical systems

• Introduction to Social Computing

• Socio-technical systems

• Examples of a number of social computing systems, e.g. Twitter, FaceBook, MMO games, etc.

• Applying data mining to social computing systems

• Module 2: Computational Social Science

• Online trust

• Social influence

• Individual and group/team performance

• Identifying and preventing bad behavior

• Module 3: Solving Problems of Societal Relevance
References
To be provided later.
Pre-requisites
This course is intended primarily for graduate students. Following are the potential audiences:
· Computer Science graduate students: All that is needed for this audience is interest in one of the themes of social computing
· Social Science graduate students: Some exposure to building models from data, at least what these techniques are and what they can do
· Management graduate students: Those with MIS focus
Short Bio
Jaideep Srivastava (https://www.linkedin.com/in/jaideep-srivastava-50230/) is Professor of Computer Science at the University of Minnesota, where he directs a laboratory focusing on research in Web Mining, Social Analytics, and Health Analytics. He is a Fellow of the Institute of Electrical and Electronics Engineers (IEEE), and has been an IEEE Distinguished Visitor and a Distinguished Fellow of Allina's Center for Healthcare Innovation. He has been awarded the Distinguished Research Contributions Award of the PAKDD, for his lifetime contributions to the field of machine learning and data mining. Dr. Srivastava has significant experience in the industry, in both consulting and executive roles. Most recently he was the Chief Scientist for Qatar Computing Research Institute (QCRI), which is part of Qatar Foundation. Earlier, he was the data mining architect for Amazon.com (www.amazon.com), built a data analytics department at Yodlee (www.yodlee.com), and served as the Chief Technology Officer for Persistent Systems (www.persistentsys.com). He has provided technology and strategy advice to Cargill, United Technologies, IBM, Honeywell, KPMG, 3M, TCS, and Eaton. Dr. Srivastava Co-Founded Ninja Metrics (www.ninjametrics.com), based on his research in behavioral analytics. He was advisor and Chief Scientist for CogCubed (www.cogcubed.com), an innovative company with the goal to revolutionize the diagnosis and therapy of cognitive disorders through the use of online games, which was subsequently acquired by Teladoc (https://www.teladoc.com/), a public company. He has been a technology advisor to a number of startups at various stages, including Jornaya (https://www.jornaya.com/) - a leader in cross-industry lead management, and Kipsu (http://kipsu.com/) - which provides an innovative approach to improving service quality in the hospitality industry. Dr. Srivastava has held distinguished professorships at Heilongjiang University and Wuhan University, China. He has held advisory positions with the State of Minnesota, and the State of Maharashtra, India. He is a technology advisor to the Unique ID (UID) project of the Government of India, whose goal is to provide biometrics-based social security numbers to the 1.3 Billion citizens of India. Dr. Srivastava has a Bachelors of Technology from the Indian Institute of Technology (IIT), Kanpur, India, and MS and PhD from the University of California, Berkeley.
---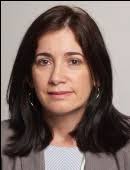 Mayte Suárez-Fariñas


(Icahn School of Medicine at Mount Sinai) [intermediate]


A Practical Guide to the Analysis of Longitudinal Data Using R
Summary
Longitudinal data is obtained when a time-sequence of measurements is made on a response variable for each of a number of subjects in an experimental or observational study. In such cases, individuals usually display a high degree of similarity in responses over time and, thus, classical regression models are inadequate. This course is aimed at giving its attendees insights into the theoretical concepts and practical experience into the models used for analysis of longitudinal data, particularly mixed-effect models. It will provide an introduction to (1) the theoretical foundations of mixed models, 2) a guide to build, examine, interpret and compare mixed-effect models as well as to conduct hypothesis testing and (3) the necessary resources to conduct a wide range of longitudinal analyses. All practical exercises will be conducted in R. Participants are encouraged to bring datasets to the course and apply the principles to their specific areas of research.
Syllabus
Introduction to linear Mixed-Effect Models.
Random intercept and Random Intercept and slopes models
Mixed-Effects Models in R's nlme packages
Build, examine, interpret, expand and compare mixed effects models
Testing hypotheses in mixed-effect models through R's emmeans package
Non-linear Mixed-effect Models
Pre-requisites
Students must be familiar with basic R functions to read and manipulate data and generate basic data plots. Familiarity with statistical concepts and basic understanding of regression and anova. An installed version of R (https://cran.r-project.org/) and R-Studio (https://www.rstudio.com/) on a laptop for completing exercises.
References
• Diggle, P. J., Heagerty, P., Liang, K-Y. and Zeger, S. L. (2002) Analysis of Longitudinal Data. Second Edition. Oxford: Oxford University Press.
• Fitzmaurice, G.M., Laird, N.M., andWare, J.H. (2004) Applied Longitudinal Analysis. New York: Wiley.
Short Bio
Mayte Suarez-Farinas, PhD is currently an Associate Professor at the Center for Biostatistics and The Department of Genetics and Genomics Science of the Icahn School of Medicine at Mount Sinai, New York. She received a masters in mathematics from the University of Havana, Cuba and, in 2003, a Ph.D. degree in quantitative analysis from the Pontifical Catholic University of Rio de Janeiro, Brazil. Prior to joining Mount Sinai, she was co-director of Biostatistics at the Center for Clinical and Translational Science at the Rockefeller University, where she developed methodologies for data integration across omic studies, and a framework to evaluate drug response at the molecular level in proof of concept studies in inflammatory skin diseases using mixed-effect models and machine learning. Her long terms goals are to develop robust statistical techniques to mine and integrate complex high-throughput data, tailored to specific disease models, with an emphasis on immunological diseases and to develop precision medicine algorithms to predict treatment response and phenotype.
---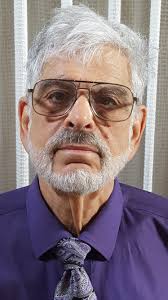 Jeffrey Ullman


(Stanford University) [introductory]


Big-data Algorithms That Aren't Machine Learning
Summary
We shall study algorithms that have been found useful in querying large dataswets. The emphasis is on algorithms that cannot be considered "machine learning."
Syllabus
Locality-sensitive hashing: shingling, minhashing, applications;
PageRank and related ideas: topic-specific PageRank, combatting link spam;
Stream-processing algorithms: counting occurrences, counting unique values, sampling;
Graph-processing algorithms: counting neighborhoods, counting triangles, transitive closure.
Pre-requisites
A course in algorithms at the advanced-undergraduate level is important. A course in database systems is helpful, but not required.
References
We will be covering (parts of) Chapters 3, 4, 5, and 10 of the free text: Mining of Massive Datasets by Jure Leskovec, Anand Rajaraman, and Jeff Ullman, available at www.mmds.org
Short Bio
A brief on-line bio is available at http://i.stanford.edu/~ullman/pub/opb.txt
---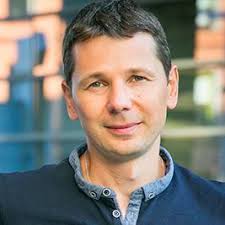 Andrey Ustyuzhanin


(National Research University Higher School of Economics) [intermediate/advanced]


Challenge-driven Data Science: Cracking Domain Problems by Crowd Intelligence
Summary
The AI hype today is only partially fueled by the development of deep learning techniques. Two other drivers are platforms and crowd (citizen) intelligence [1]. The latter is mostly exploited by services similar to Mechanical Turk or Figure Eight. Usually, such services do not require significant intellectual efforts from the participants. However, there is a considerable exception - challenges in Machine Learning that are hosted by Kaggle.com platform. Usually it companies use that approach to solve an ML problem for a reasonable price.
In this mini-course, I'll give examples of research problems that were addressed by the citizen science approach. Also will attest the enormous potential of such a method and its limitations. We'll look at the main ingredients of a good competition organisation and compare the most popular platform capabilities.
By the end of the mini-course, you will be able to host own competition that can address a particular research problem.
Syllabus
introduction into challenge-driven data-science. the profits, motivation, and common pitfalls examples;
resources for data sharing. licensing. data preparation;
main data challenge platforms, limitations and capabilities;
practical session on organising own challenge;
data leakage examples, detection and prevention;
best practices for future challenges.
References
McAfee, Andrew. Machine, Platform, Crowd: Harnessing Our Digital Future, 2017

Albert-László Barabási, The Formula: The Universal Laws of Success, 2018

Michael Nielsen, Reinventing the Discovery, 2014
Pre-requisites
python 3 [basic level], familiarity with machine learning concepts and tools [basic level]
Short-Bio
Dr Andrey Ustyuzhanin - the head of Yandex-CERN joint research projects as well as the head of the Laboratory of Methods for Big Data Analysis at NRU HSE. His team is the member of frontier research international collaborations: LHCb - collaboration at Large Hadron Collider, SHiP (Search for Hidden Particles) - the experiment is designed for the New Physics discovery. His group is unique for both collaborations since the majority of the team members are coming from the Computer and Data Science worlds. The primary priority of his research is the design of new Machine Learning methods and using them to solve tough scientific enigmas thus improving the fundamental understanding of our world. Amongst the project he has been working on are efficiency improvement of online triggers at LHCb, speed up BDT-based online processing formula, the design of custom convolutional neural networks for processing tracks of muon-like particles on smartphone cameras. Development of the algorithm for tracking in scintillators optical fibre detectors and emulsion cloud chambers. Those project aid research at various experiments: LHCb, OPERA, SHiP and CRAYFIS. Discovering the deeper truth about the Universe by applying data analysis methods is the primary source of inspiration in Andrey's lifelong journey. Andrey is a co-author of the course on the Machine Learning aimed at solving Particle Physics challenges at Coursera and organiser of the annual international summer schools following the similar set of topics. Andrey has graduated from Moscow Institute of Physics and Technology in 2000 and received PhD in 2007 at Institute of System Programming Russian Academy of Sciences.
---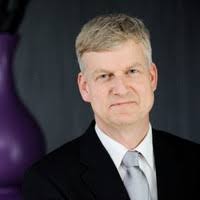 Wil van der Aalst


(RWTH Aachen University) [introductory/intermediate]


Process Mining: Data Science in Action
Summary
Process mining is the missing link between model-based process analysis and data-oriented analysis techniques. Through concrete data sets and easy to use software the course provides data science knowledge that can be applied directly to analyze and improve processes in a variety of domains.
The course explains the key analysis techniques in process mining. Participants will learn various process discovery algorithms. These can be used to automatically learn process models from raw event data. Various other process analysis techniques that use event data will be presented. Moreover, the course will provide easy-to-use software, real-life data sets, and practical skills to directly apply the theory in a variety of application domains.
Process mining provides not only a bridge between data mining and business process management; it also helps to address the classical divide between "business" and "IT". Evidence-based business process management based on process mining helps to create a common ground for business process improvement and information systems development.
Note that Gartner recently identified process mining software as a new and important class of software. Currently, there are over 25 vendors providing commercial process mining tools and a rapid uptake of the new technology is expected.
Syllabus
The course focuses on process mining as the bridge between data science and process science. The course will introduce the three main types of process mining.
The first type of process mining is discovery. A discovery technique takes an event log and produces a process model without using any a-priori information. An example is the Alpha-algorithm that takes an event log and produces a process model (a Petri net) explaining the behavior recorded in the log.

The second type of process mining is conformance. Here, an existing process model is compared with an event log of the same process. Conformance checking can be used to check if reality, as recorded in the log, conforms to the model and vice versa.

The third type of process mining is enhancement. Here, the idea is to extend or improve an existing process model using information about the actual process recorded in some event log. Whereas conformance checking measures the alignment between model and reality, this third type of process mining aims at changing or extending the a-priori model. An example is the extension of a process model with performance information, e.g., showing bottlenecks. Process mining techniques can be used in an offline, but also online setting. The latter is known as operational support. An example is the detection of non-conformance at the moment the deviation actually takes place. Another example is time prediction for running cases, i.e., given a partially executed case the remaining processing time is estimated based on historic information of similar cases.
The course uses many examples using real-life event logs to illustrate the concepts and algorithms. After taking this course, one is able to run process mining projects and have a good understanding of the Business Process Intelligence field.
Pre-requisites
This course is aimed at both students (Master or PhD level) and professionals. A basic understanding of logic, sets, and statistics (at the undergraduate level) is assumed. Basic computer skills are required to use the software provided with the course (but no programming experience is needed). Participants are also expected to have an interest in process modeling and data mining but no specific prior knowledge is assumed as these concepts are introduced in the course.
References
W.M.P. van der Aalst. Process Mining: Data Science in Action. Springer-Verlag, Berlin, 2016. (The course will also provide access to slides, several articles, software tools, and data sets.)
Short Bio
Prof.dr.ir. Wil van der Aalst is a full professor at RWTH Aachen University leading the Process and Data Science (PADS) group. He is also part-time affiliated with the Technische Universiteit Eindhoven (TU/e). Until December 2017, he was the scientific director of the Data Science Center Eindhoven (DSC/e) and led the Architecture of Information Systems group at TU/e. Since 2003, he holds a part-time position at Queensland University of Technology (QUT). Currently, he is also a visiting researcher at Fondazione Bruno Kessler (FBK) in Trento and a member of the Board of Governors of Tilburg University. His research interests include process mining, Petri nets, business process management, workflow management, process modeling, and process analysis. Wil van der Aalst has published over 200 journal papers, 20 books (as author or editor), 450 refereed conference/workshop publications, and 65 book chapters. Many of his papers are highly cited (he one of the most cited computer scientists in the world; according to Google Scholar, he has an H-index of 138 and has been cited over 85,000 times) and his ideas have influenced researchers, software developers, and standardization committees working on process support. Next to serving on the editorial boards of over ten scientific journals, he is also playing an advisory role for several companies, including Fluxicon, Celonis, Processgold, and Bright Cape. Van der Aalst received honorary degrees from the Moscow Higher School of Economics (Prof. h.c.), Tsinghua University, and Hasselt University (Dr. h.c.). He is also an elected member of the Royal Netherlands Academy of Arts and Sciences, the Royal Holland Society of Sciences and Humanities, and the Academy of Europe. In 2017, he was awarded a Humboldt Professorship.
---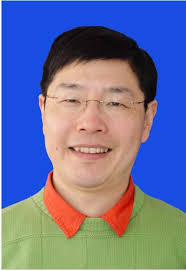 Zhongfei Zhang


(Binghamton University) [introductory/advanced]


Relational and Multimedia Data Learning
Summary
This course aims at exposing the audience an introduction to knowledge discovery and machine learning theories and case studies in real-world applications for relational and multimedia data as well as the relationships between them. The course begins with an extensive introduction to the fundamental concepts and theories of knowledge discovery and machine learning for relational and multimedia data, and then showcases several important applications as case studies in the real-world as examples for big data knowledge discovery and learning from relational and multimedia data.
Syllabus
The course consists of three two-hour sessions. The syllabus is as follows:
First session: Introduction to the fundamental concepts and theories for relational and multimedia data with the specific foci on an overview of the wide spectrum of techniques and technologies available as well as their relationships for knowledge discovery and learning and applications to big data scenarios through real-world case studies;
Second session: Specific discussions on the classic and state-of-the-art methods for relational data learning;
Third session: Specific discussions on the state-of-the-art methods on multimedia data learning;
Pre-requisites:
College math, fundamentals about computer science
References:
Bo Long, Zhongfei (Mark) Zhang, and Philip S. Yu, Relational Data Clustering: Models, Algorithms, and Applications, Taylor & Francis/CRC Press, 2010, ISBN: 9781420072617

Zhongfei (Mark) Zhang and Ruofei Zhang, Multimedia Data Mining -- A Systematic Introduction to Concepts and Theory, Taylor & Francis Group/CRC Press, 2008, ISBN: 9781584889663

Zhongfei (Mark) Zhang, Bo Long, Zhen Guo, Tianbing Xu, and Philip S. Yu, Machine Learning Approaches to Link-Based Clustering, in Link Mining: Models, Algorithms and Applications, Edited by Philip S. Yu, Christos Faloutsos, and Jiawei Han, Springer, 2010

Zhen Guo, Zhongfei Zhang, Eric P. Xing, and Christos Faloutsos, Multimodal Data Mining in a Multimedia Database Based on Structured Max Margin Learning, ACM Transactions on Knowledge Discovery and Data Mining, ACM Press, 2015
Short Bio:
Zhongfei (Mark) Zhang is a full professor of Computer Science at State University of New York (SUNY) at Binghamton, and directs the Multimedia Research Computing Laboratory in the University. He has also served as a QiuShi Chair Professor at Zhejiang University, China, and as the Director of the Data Science and Engineering Research Center at the university while he was on leave from State University of New York (SUNY) at Binghamton, USA. He has received a B.S. in Electronics Engineering (with Honors), an M.S. in Information Sciences, both from Zhejiang University, China, and a PhD in Computer Science from the University of Massachusetts at Amherst, USA. His research interests include machine learning and artificial intelligence, data mining and knowledge discovery, multimedia information indexing and retrieval, computer vision, and pattern recognition. He is the author and co-author of the first monograph on multimedia data mining and the first monograph on relational data clustering, respectively. His research is sponsored by a wide spectrum of government funding agencies, industrial labs, as well as private agencies. He has published over 200 papers in premier venues in his areas and is an inventor for more than 30 patents. He has served in several journal editorial boards and received several professional awards including best paper awards in the premier conferences in his areas.
---